Southwest Greens of Kentucky
Commercial Applications
KENTUCKY SYNTHETIC TURF COMMERCIAL APPLICATIONS FROM SOUTHWEST GREENS
The stunning synthetic turf products that Southwest Greens of Kentucky designs, manufactures and installs are durable and extremely high quality. They are versatile enough to be used for many different residential, commercial and educational applications. For example, indoor and outdoor artificial lawn products are nowadays commonly fitted in apartment complex communal areas, public parks, college sports fields and children's playgrounds.
Artificial lawn installations are also becoming increasingly popular in rooftop clubs and bars, as well as modern office areas, with workers excitedly seeing golf practice putting greens popping up in the workplace! Employees working at executive business parks can enjoy a lifelike putting green that helps create a more relaxed and stress-reducing atmosphere. Numerous upscale hotel resorts have started to adopt our faux grass products around their pools and recreational areas too.
With a professional synthetic grass installation from Southwest Greens, the sky's the limit in relation to the locations our turf can be used in. The only limit to the different commercial applications that our products can be utilized for is your imagination! Serving clients throughout Kentucky, SWG offers first-class synthetic grass commercial applications to numerous locations, including Richmond, Louisville, Elizabethtown, Florence and Lexington.
Currently, more and more man-made recreational lawns are being designed and installed in parks and condos around Kentucky. One of the biggest reasons for this is because non-natural turf does not need watering or mowing, which substantially reduces the amount of maintenance required. Real grass typically involves the use of insecticides, herbicides or weed killers. These types of chemical products are simply not called for when you replace a genuine lawn with its synthetic counterpart.
Apartment complexes
Senior living facilities
Rehabilitation centers
Golf courses and driving ranges
Mobile home parks
Daycare centers
School districts
Municipal government buildings
Sports complexes, such as the Texas Rangers practice field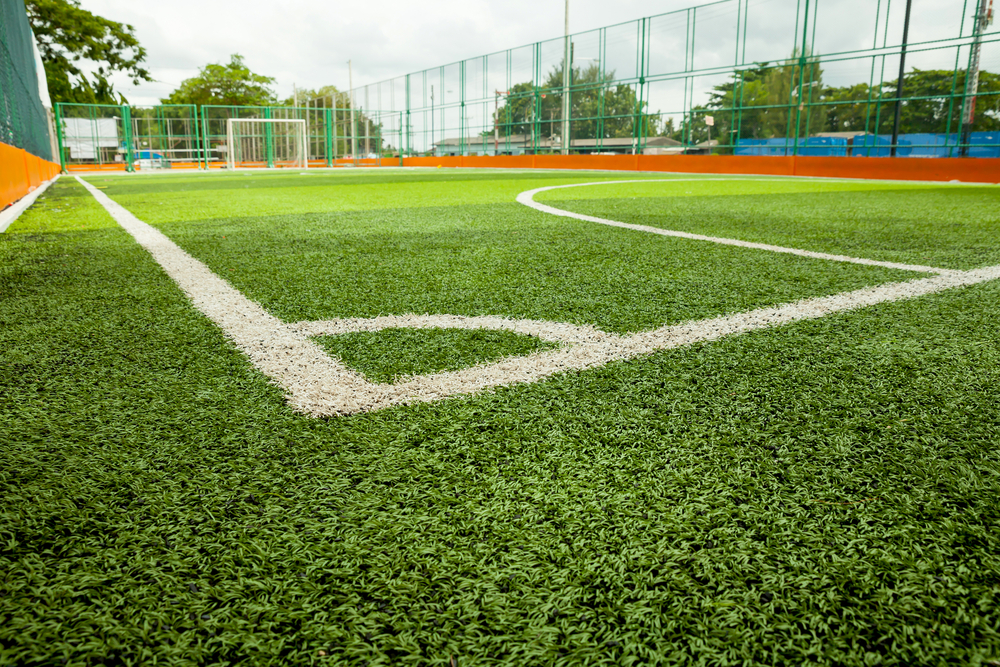 Our eye-catching practice putting greens can be installed inside offices or in large indoor areas for entire groups of golfers to take advantage of. Southwest Greens of Kentucky also design and install golf greens for outdoor locations too, such as residential backyards. If you would like to hear more about what we can do for you and your workplace, please contact us today!